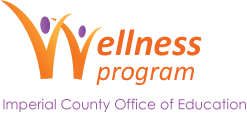 Stay active. Be healthy. Live longer. Be happy. Have fun and get to know your co-workers. You can do all this and help to reduce our health insurance costs by participating in some of the fun activities sponsored through the ICOEWellness Program. The Wellness Program is designed to provide employees opportunities to lead an active healthy lifestyle. The Wellness Program supports group activities (e.g. Zumba, Latin dance classes, etc.) and individual wellness proposals. Remember to be safe in your work environment. Safety in the workplace will help to keep funds available for our Wellness Program.
ICOE Wellness Fitness Center
The fitness center is available to all ICOE employees.
An orientation and safety video has been produced to ensure it's safe use and that everyone is aware of expectations.
To obtain access to the fitness center, please click the following:
In this folder you will find pictures of the Fitness Center interior as well as a few fun pictures of our AmeriCorp members who helped.
ICOE Wellness 2022 Health Fair






Your WAC Members:
AnnMarie Rascon, HR/Payroll
Amelia Rosas-Carlos, Migrant Education
Cynthia Beltran, Student Services
Cesar Duran, Maintenance & Operations
Cinta Horner, Human Resources
Cynthia Trujillo, Alternative Education
Edith Diaz, Higher Education & Adult Learning
Fabiola Calderon, Internal Business
Jeff Sturdevant, Maintenance & Operations
Jose Garcia, Alternative Education
Juan Verdugo, Facilities
Karla Verduzco Carvajal, Migrant Education
Lauren Wren, Safety & Emergency Preparedness
Laura Harp, Technology Services
Luis Wong, Technology Services
Martha Garcia, Human Resources
Ruby Tagaban, Credentialing
Rosa A. Meraz, Human Resources
Valeria Roman, Superintendent's Office
Virginia Pineda, SELPA
Vivian Yacopi, Curriculum & Instruction
Yolanda Romayor, Special Education
Contact Information
Cinta Horner
Wellness Advisory Council
(760) 312-6406
cinta@icoe.org
Please contact Cinta in case you have general questions about the activities.