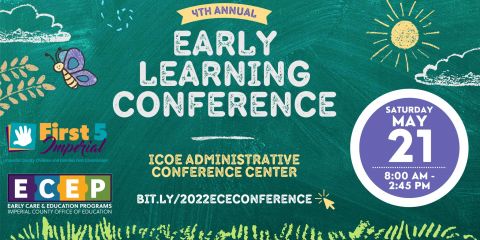 Let's get together
We're hosting a new event, and we'd love to see you there. Join us for 4th Annual Early Learning Conference, May 21, 2022 at 7:30 AM.
Register soon as space is limited.
Please click on the link below to register.
https://bit.ly/2022ececonference
We hope you and your staff are able to join us!
The keynote speaker will be Letty Valero from Conscious Discipline (https://bit.ly/letyvalero). Participants will also have to opportunity to attend 2 additional workshops. Topics will include language & literacy, math & science, challenging behaviors, storytelling, dual language learners, child observations and more. A perfect event for early educators and family child care providers serving children from birth – PreK, TK and K. Spanish workshops will be offered.
For questions about registration, contact the Resource & Referral at (760) 312-6603.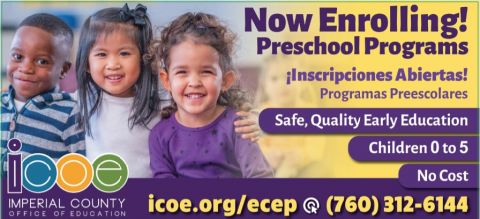 Now Enrolling children 2 years to 5 years of age for preschool programs across Imperial County.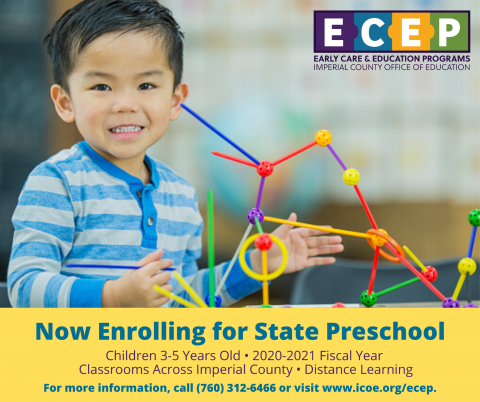 State Preschool
For information regarding our State Preschool Program, please click here.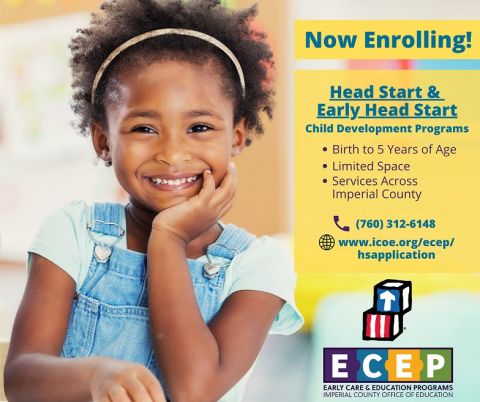 Head Start & Early Head Start
For information regarding our Head Start and Early Head Start services, click here.
---
ICOE Early Care and Education Programs (ECEP) is the one stop shop for Child Care needs in Imperial County.
The California Department of Education/Early Education and Support Division alongside with the United States Department of Health and Human Services fund the ECEP department. The ECEP department has been operational since 1980 and is committed to families of the Imperial County in meeting their child care needs.
Early Care and Education Programs offers comprehensive child care and development services to Imperial County families. We help parents explore all of their child care options by providing free child care referrals and information on how to choose quality early education and child care services. ECEP also offers income eligible programs which provide child care financial assistance to low-income families who are employed, participating in job training or educational programs.
The ECEP department also provides workshops for child care providers on a number of childhood topics and assists with Trustline Registry – fingerprint clearance program for exempt (unlicensed) child care providers. As well as, provide information on the supply and demand of early education and child care services in Imperial County and statewide.
In addition, we operate subsidized early education State Preschool and Federal Head Start centers and home based programs throughout Imperial County.
Parents or providers needing information regarding child care in Imperial County may call or visit our friendly staff.
---
Main Office

Imperial County Office of Education
1398 Sperber Road
El Centro, CA 92243
Contact us
Michael Castillo
Senior Director, Early Care & Education Programs
Ernestina Hernandez
Administrative Assistant
Email: children@icoe.org
Phone: (760) 312-6431
Fax: (760) 312-6198
---
Online Child Care Referrals/ Referencias de Cuidado Infantil
Click on the button below to access our online database and find a preschool, child care center or family childcare home in Imperial County.
Oprima el boton que se encuentra abajo para poder accesar nuestra base de datos en linea que le ayudara a encontrar prescolar, centros de cuidado infantil u hogar de cuidado de niños en el Condado de Imperial.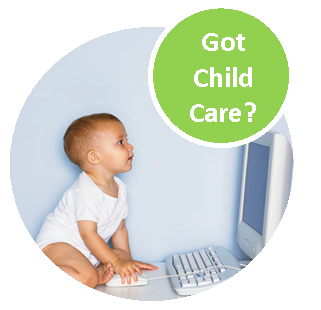 Programs