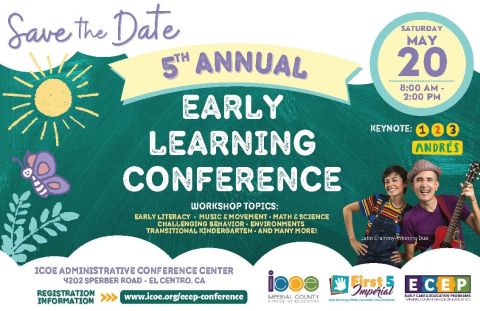 Early Care and Education Programs (ECEP) will host their 5th Annual Early Learning Conference on Saturday, May 20 at the ICOE Administrative Conference Center, located at 4202 Sperber Road in El Centro, CA.
This year, we are very fortunate to have 123 Andrés, a Latin Grammy-winning music duo with catchy songs for kids, in Spanish and English, as our keynote speakers. The conference will also feature a variety of sessions in both Spanish and English, with topics ranging from early literacy, music & movement, Math & Science, challenging behavior, environments and many more!
Don't miss this amazing conference!
---
Now Enrolling children 2 years to 5 years of age for preschool programs across Imperial County.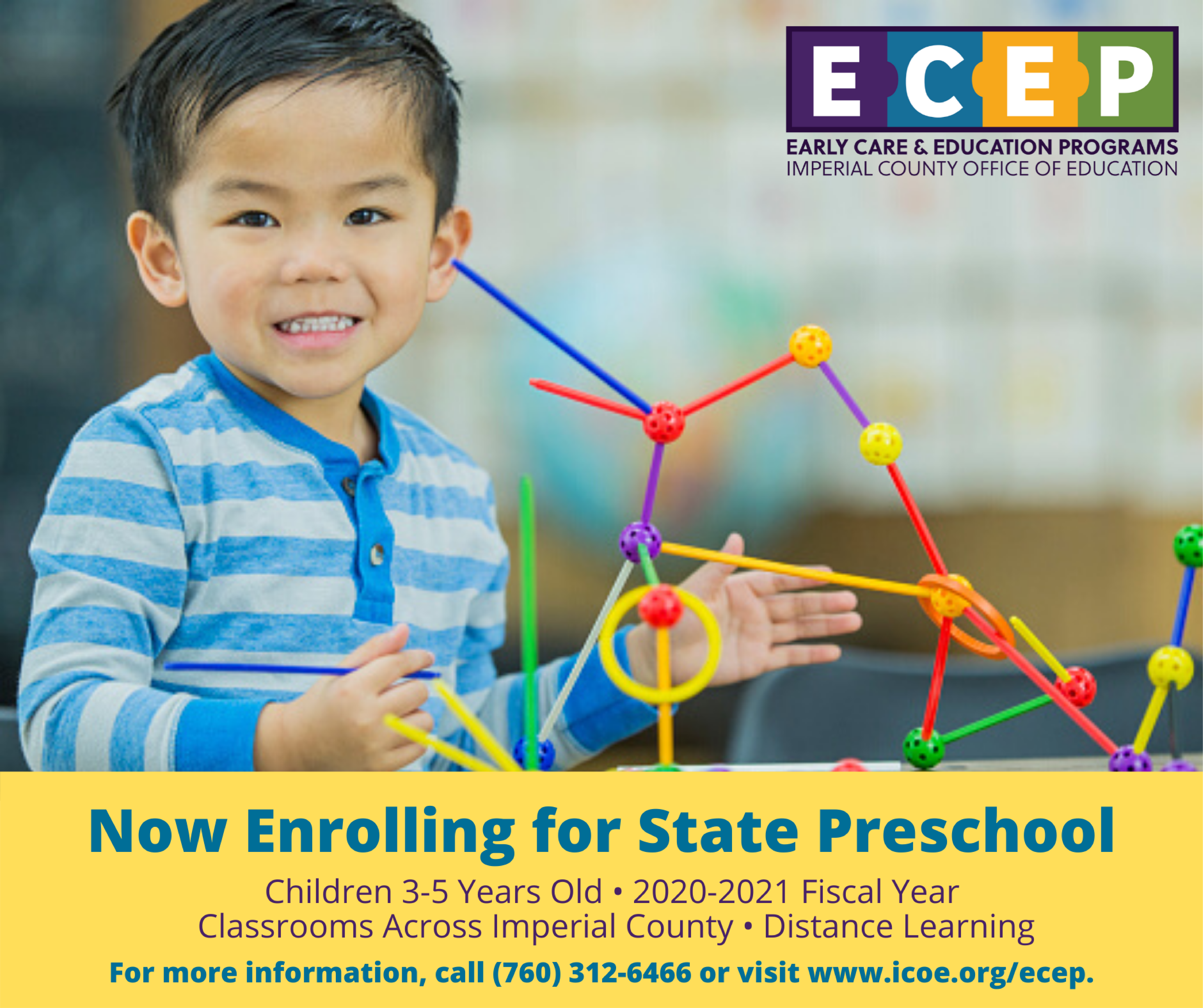 State Preschool
For information regarding our State Preschool Program, please click here.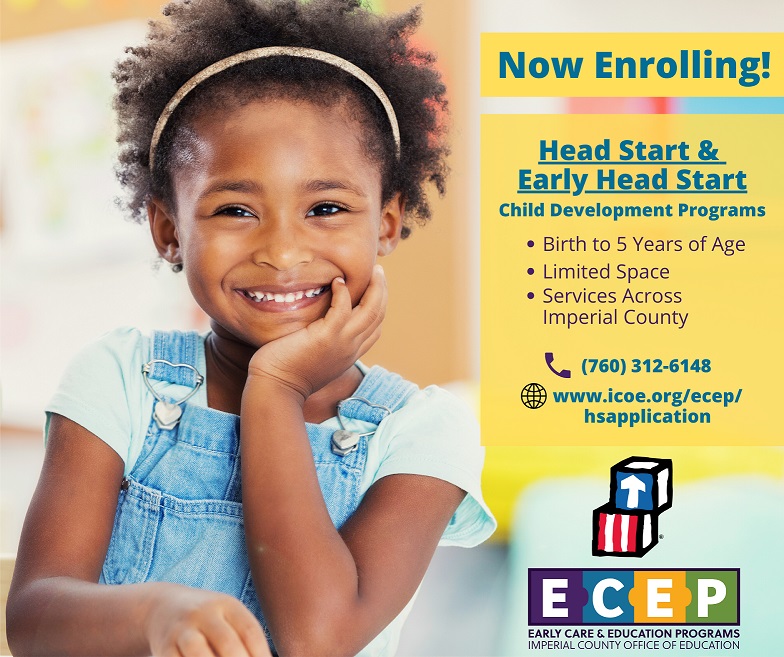 Head Start & Early Head Start
For information regarding our Head Start and Early Head Start services, click here.
---
ICOE Early Care and Education Programs (ECEP) is the one stop shop for Child Care needs in Imperial County.
The ECEP department has been operating since 1980 and is committed to meeting the child care needs of families in Imperial County.
ECEP offers comprehensive child care and development services to Imperial County families. These services include, but are not limited to, the California State Preschool Program, Federal Head Start and Early Head Start Programs, the Resource and Referral Program, the Local Planning Council, and the Alternative Payment Program. We help parents explore all of their child care options by providing free child care referrals and information on how to choose quality early education and child care services. ECEP can also assist income eligible families with identify low cost or subsidized child care programs options in Imperial County.
Parents or providers who need information regarding child care and early education services in Imperial County may call or visit our office.
---
Main Office

Imperial County Office of Education
1398 Sperber Road
El Centro, CA 92243
Contact us
Michael Castillo
Senior Director, Early Care & Education Programs
Ernestina Hernandez
Administrative Assistant
Email: children@icoe.org
Phone: (760) 312-6431
Fax: (760) 312-6198
---
Online Child Care Referrals/ Referencias de Cuidado Infantil
Click on the button below to access our online database and find a preschool, child care center or family childcare home in Imperial County.
Oprima el boton que se encuentra abajo para poder accesar nuestra base de datos en linea que le ayudara a encontrar prescolar, centros de cuidado infantil u hogar de cuidado de niños en el Condado de Imperial.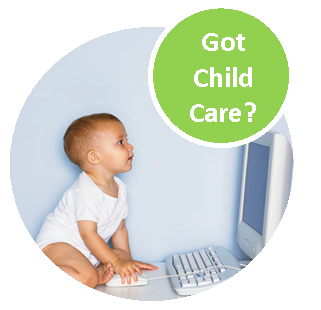 Programs