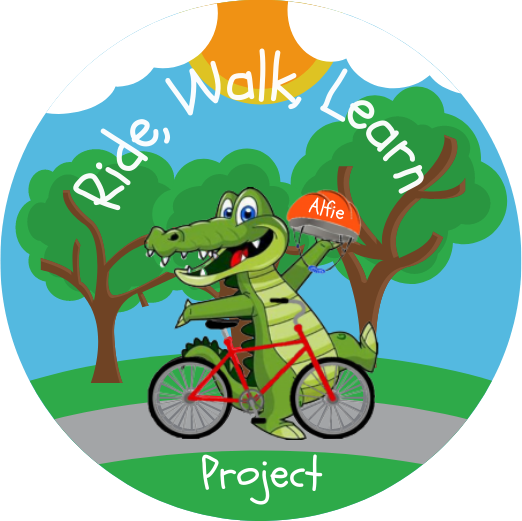 The absence of safe, walkable communities is a leading cause of physical inactivity. This is compounded in rural communities that lack sidewalks and other infrastructure to support walking and bicycling and where people often have to travel long distances to schools and other destinations. Research has shown that walking or biking to school provides children a sense of freedom, responsibility, and daily physical activity. We want our children to be healthy and strong and do well in school. Getting plenty of physical activity is an important part of a healthy lifestyle. But children today are not nearly as active as they used to be, and it is affecting their health. Inactivity is a major contributor to obesity and puts children at greater risk for a host of serious chronic diseases, including type-2 diabetes and heart disease.
Project Ride, Walk, Learn is a non-infrastructure, educationally focused program that provides information to students and parents on bicycle and pedestrian safety, connects children and families by foot and bicycle to their schools and community at large, and has an added health and environmental component. Services are provided through school assemblies, bicycle rodeos, and educational materials for classroom teachers.
The program unfolds in underserved communities of Calipatria, Niland, Heber, Seeley, and Westmorland where roads in poor condition and limited sidewalks, in some cases near elementary school campuses, affect the safety of children walking and riding their bicycles to and from school. The program is funded through Caltrans' Active Transportation Program funding.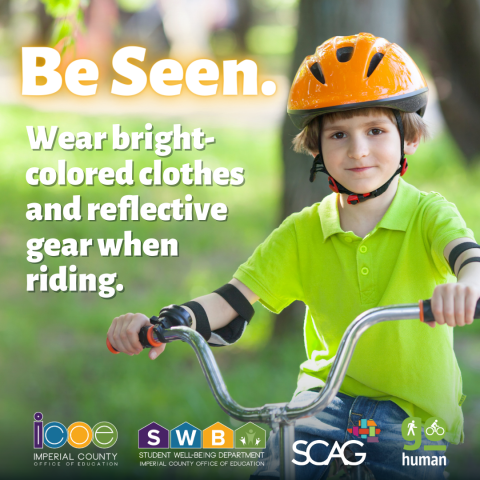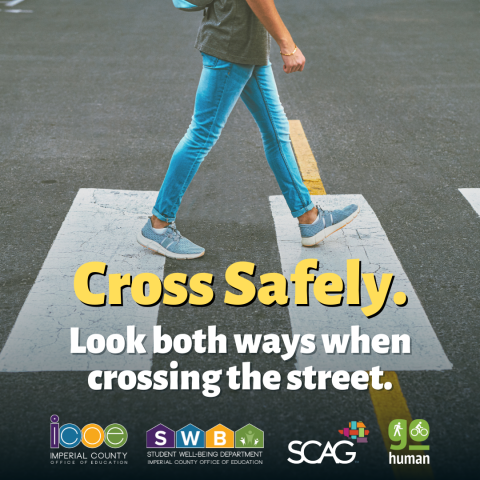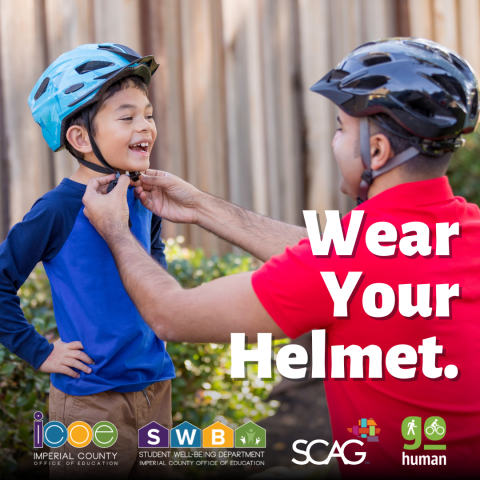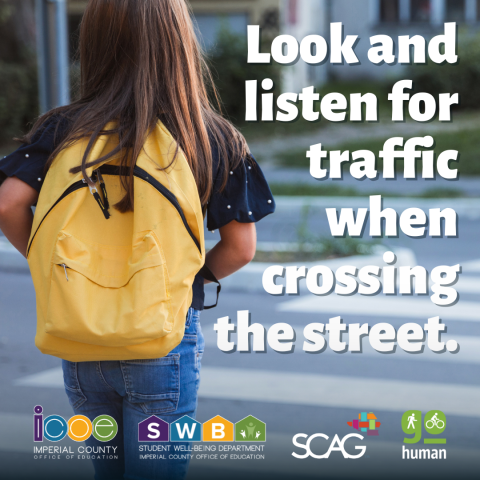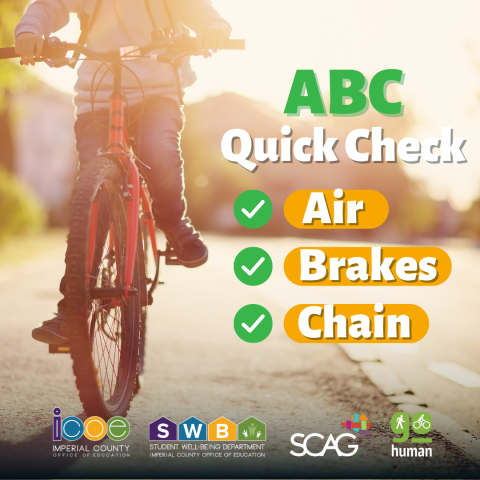 • ABC Check (Air, Brakes, Chain)
ATP Videos
Heber Walk to School Day
Safe Routes to School in Imperial County
Helmet Safety
Riding Your Bicycle Safely Near Traffic
Bike Education and Safety: Melon Drop
---
Contact Information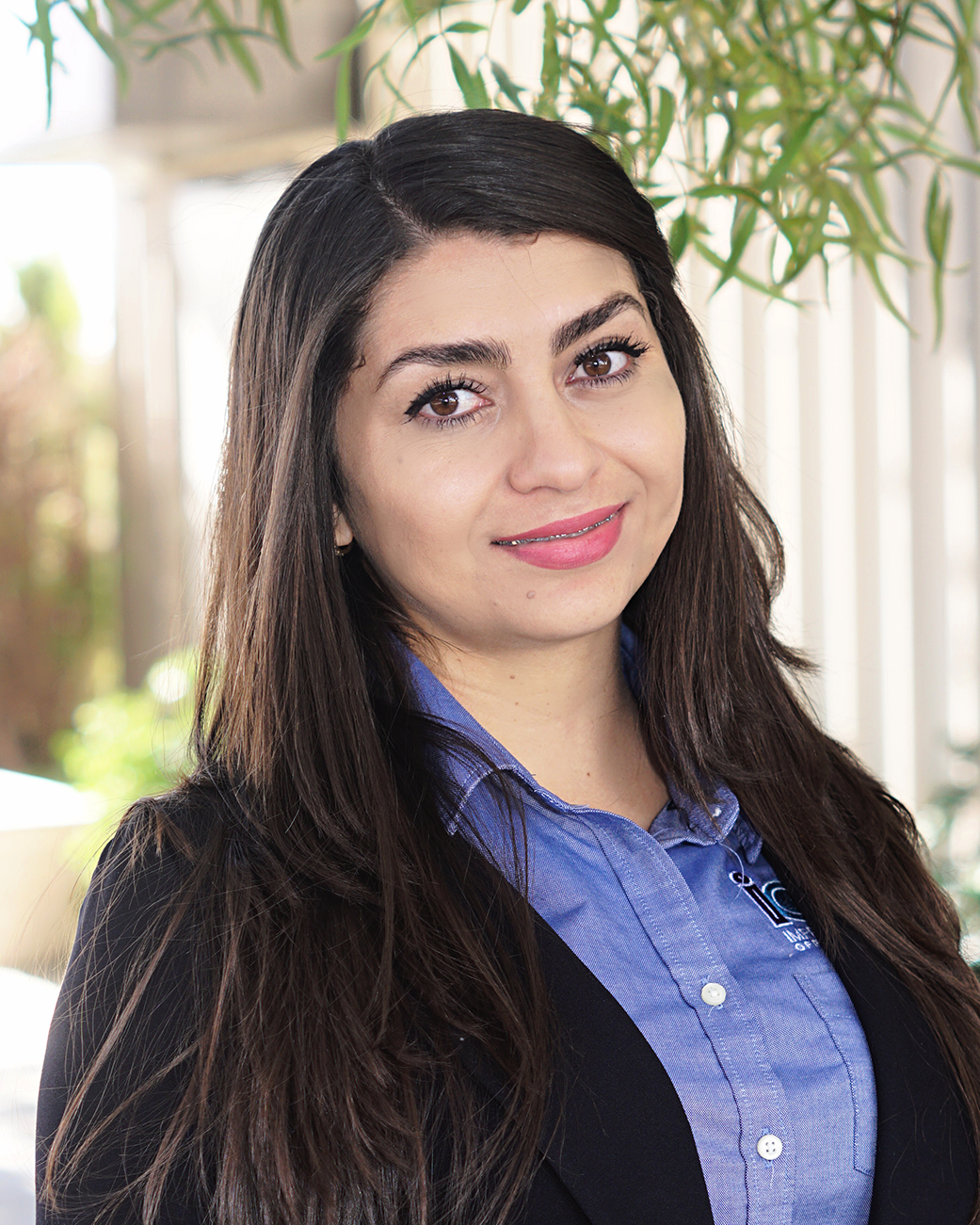 Brenda Buzane
Prevention Specialist | ATP Project Lead
(760) 312-6498
brenda.buzane@icoe.org