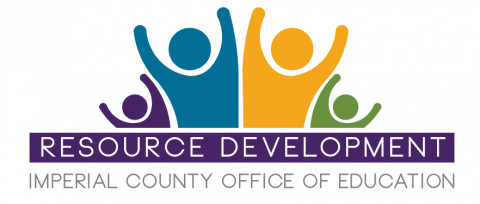 Purpose
Resource Development is committed to increasing success by continuously prioritizing service and leadership to marshal resources and guide discussions around continuous improvement effectively and collaboratively for the benefit of children and families.
Assumptions
Comprehensive student success means addressing the academic, social-emotional, physical, and readiness needs of our children.
Increasing success for "all children" requires both equity and access.
Resource Development marshals resources purposefully to accomplish specific, measurable improvements defined by documented community needs.
Research, proven practice, and local data drive grant development.
Collaboration involves effective communication among partners in all stages of project development.
Resource Development collaborates with other agencies to maximize benefit for the residents of Imperial County.
Click here for the Resource Development flyer.
Contact Information