4-Day Professional Learning Series
This schedule highlights services and professional learning opportunities for districts in relation to accountability, the LCAP process and the LCAP template.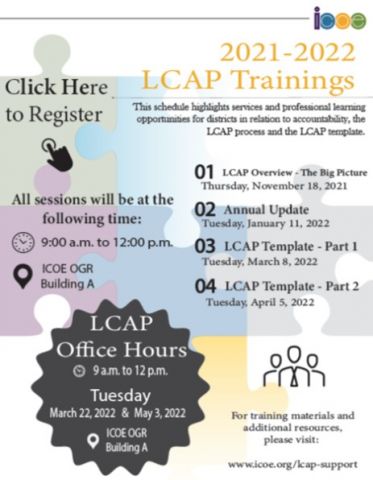 All sessions will be from 9:00 a.m. - 12:00 p.m.

LCAP Overview - The Big Picture
November 18th, 2021
Annual Update
January 11th, 2022

LCAP Template - Part One
March 8th, 2022

LCAP Template - Part Two
April 5th, 2022
Office Hours
Please submit LCAPs for formal review at lcap@icoe.org.
Deadline to submit LCAP for review: May 15, 2022.