Recording: Informational Parent Meeting (School Reopening) / Junta Informativa Para Padres (Reapertura de Escuela)
• Click here to watch / Haga click aquí
Parent Survey on Reopening Plans / Encuesta para padres sobre los planes de reapertura
• Take Survey / Tomar Encuesta: bit.ly/SpEdSurvey21
Wellness Questionnaire/Cuestionario de bienestar:
• Fill Out Questionnaire / Llenar cuestionario: forms.office.com/r/8NfajSX0kZ
(Para español, seleccione idioma dentro del cuestionario)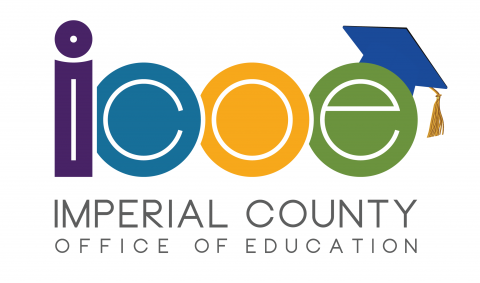 The Imperial Valley Center for Exceptional Children (IVCEC), as operated by the Imperial County Office of Education (ICOE), serves students who display moderate to severe disabilities on behalf of the 17 school districts that make-up the Imperial County. The IVCEC school-site is proud to emulate the Mission and Vision of the Imperial County Office of Education (ICOE) in ensuring that all students are afforded an opportunity to improve quality of life by providing excellent educational services and leadership to children, school districts, and our community.
As a continued MOVE® International Model Site, IVCEC is able to welcome other professionals throughout our state and country, in order to gain increased awareness, knowledge, and skills in the area of providing mobility opportunities via education.
IVCEC with its modernized building and newly developed website: www.ivcec.org, is dedicated to continuing to ensure that our students receive a quality education focused on: academic skills, independent living skills, effective communication skills, and appropriate social-emotional/behavioral skills. It is by the collaborative efforts all of the parents, teachers, speech therapists, psychologists, nurses, administrators and all support staff, that we are able to provide such a quality educational program for our students.
Araceli B. Garcia, Senior Director
---
Enrollment Packet / Paquete de inscripción
Student Enrollment Packet
Hope you and your family are doing well. We are excited to announce that we will be offering online registration for the 2020-2021 school year. Please make sure to attach a proof of residence (gas, water, electric, mortgage bill or rental agreement) to your online registration. If you are unable to attach a copy, please bring it by the IVCEC Office Monday – Friday from 8:30 am – 3:30 pm. If you need assistance, please call 760-312-6630. Thank you.
Click here for the Enrollment Packet - English

Paquete de Inscripción para Estudiantes
Deseamos que usted y su familia se encuentren bien. Estamos emocionados de anunciarles que vamos a ofrecer matriculación/inscripción en línea para el año escolar 2020-2021. Favor de asegurarse de adjuntar/subir una prueba de residencia (recibo de gas, agua, electricidad, o factura de la hipoteca o contrato de arrendamiento/alquiler) a su matriculación en línea. Si no puede adjuntar/subir una copia, favor de llevarla a la oficina de IVCEC - de lunes a viernes de 8:30 a.m. a 3:30 p.m. Si necesita asistencia, llame al 760-312-6630. Gracias.
Haga clic aquí para obtener el paquete de Inscripción- Español
---
IVCEC sections