Imperial County College and Career Readiness Initiative

The purpose of the College and Career Readiness Initiative is to promote a college and career ready culture in Imperial County using a collaborative and comprehensive regional approach. Through coordination and implementation of activities and resources for schools, the College and Career Readiness Initiative aims to increase the number of students who are college and career ready at all levels and promote a culture of educational achievement from preschool through college and career.
Imperial County Higher Education Week I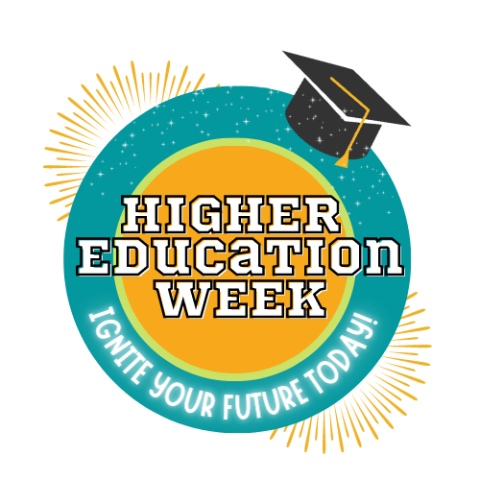 Higher Education Week in Imperial Valley is a week long event were College University Representatives get to meet with Imperial Valley High School Students as they prepare to start making decisions for their College and Career Future to apply in the Fall.
Representatives from UC, CSU, Community Colleges and private/out of state colleges and universities will visit each Imperial County High School with a focus on Seniors, in the Fall and Juniors in the Spring. Students will receive timely information and support as they prepare to apply for colleges and universities, financial aid and scholarships beginning on October 1st.
HEW Student & Parent Night
As part of Higher Education Week I&II, the HEAL Department will be implementing 2 parent nights - one virtual via Zoom o one in person at Imperial Valley Mall usually between 5:00 PM - 7:00 PM.