13th Annual Speech & Debate Tournament 2022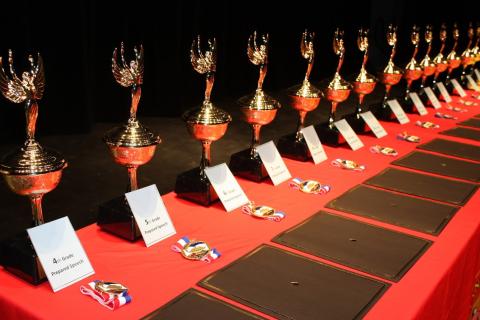 Saturday, April 2, 2022
Completion Location:
Heber Elementary School
1052 Heber Ave., Heber, Ca 92249
8:00 AM - 12:00 PM
Awards Ceremony Location:
Imperial County Office of Education
1398 Sperber Rd., El Centro, Ca 92243
Parking Lot
PHOTOS - 9TH ANNUAL SPEECH & DEBATE TOURNAMENT 2018
PHOTOS - 10TH ANNUAL SPEECH & DEBATE TOURNAMENT 2019
Speech & Debate Preparation Manual
Speech and Debate Tournament: Judge Registration
Speech and Debate Tournament Objectives:

To familiarize students with the procedures of competitive debate.
> To acquaint students with the basics of research.
> To understand the importance of using evidence and research-based information in argumentation.
> To develop skills in reading, writing, and oral expressions.
> To develop skills in organizing materials.
> To emphasize the importance of good delivery when debating an issue.
> To develop a better understanding and appreciation for team participation.
Thank you in advance for your participation to this meaningful event that will benefit the Migrant Students in Imperial County.
For more information please contact: Dr. Sandra L. Kofford
Phone Number: (760) 312-6448
Fax: (760) 312-6517
E-mail: skofford@icoe.org