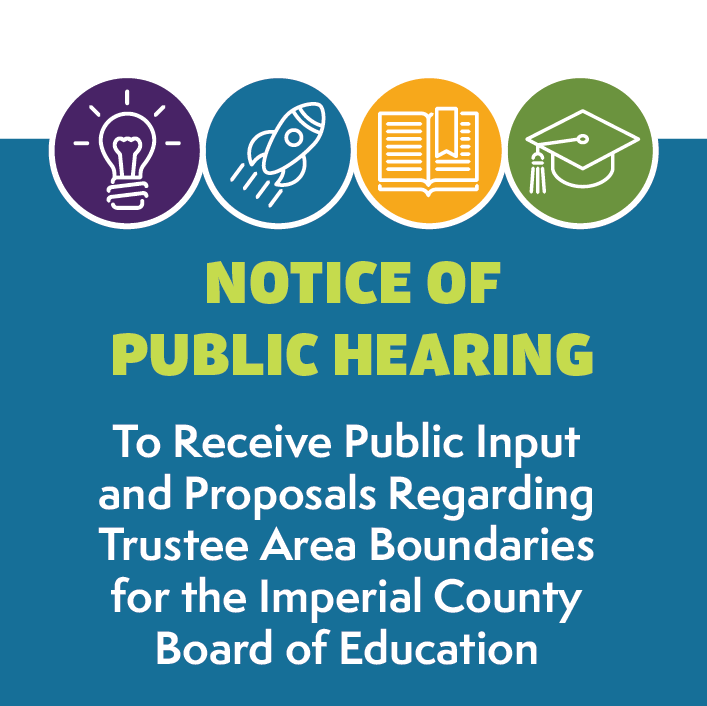 NOTICE OF PUBLIC HEARING
To Receive Public Input and Proposals Regarding Trustee Area Boundaries for the Imperial County Board of Education
NOTICE IS HEREBY GIVEN that, pursuant to California Education Code Sections 1002 and 5019.5, the Board of Trustees of the Imperial County Office of Education will hold a public hearing to receive input regarding potential redistricting of Trustee Area Boundaries.
Public Hearings are scheduled as follows:
DATES: December 13, 2021 and January 10, 2022
TIMES: 5:30 p.m.
LOCATION:1398 Sperber Road, El Centro, CA 92243 (Bldg C)
The public is invited to attend and/or submit information regarding their Communities of Interest and proposed division boundaries for the 2021 redistricting process.
Complete redistricting information can be found at
https://www.icoe.org/redistricting2021