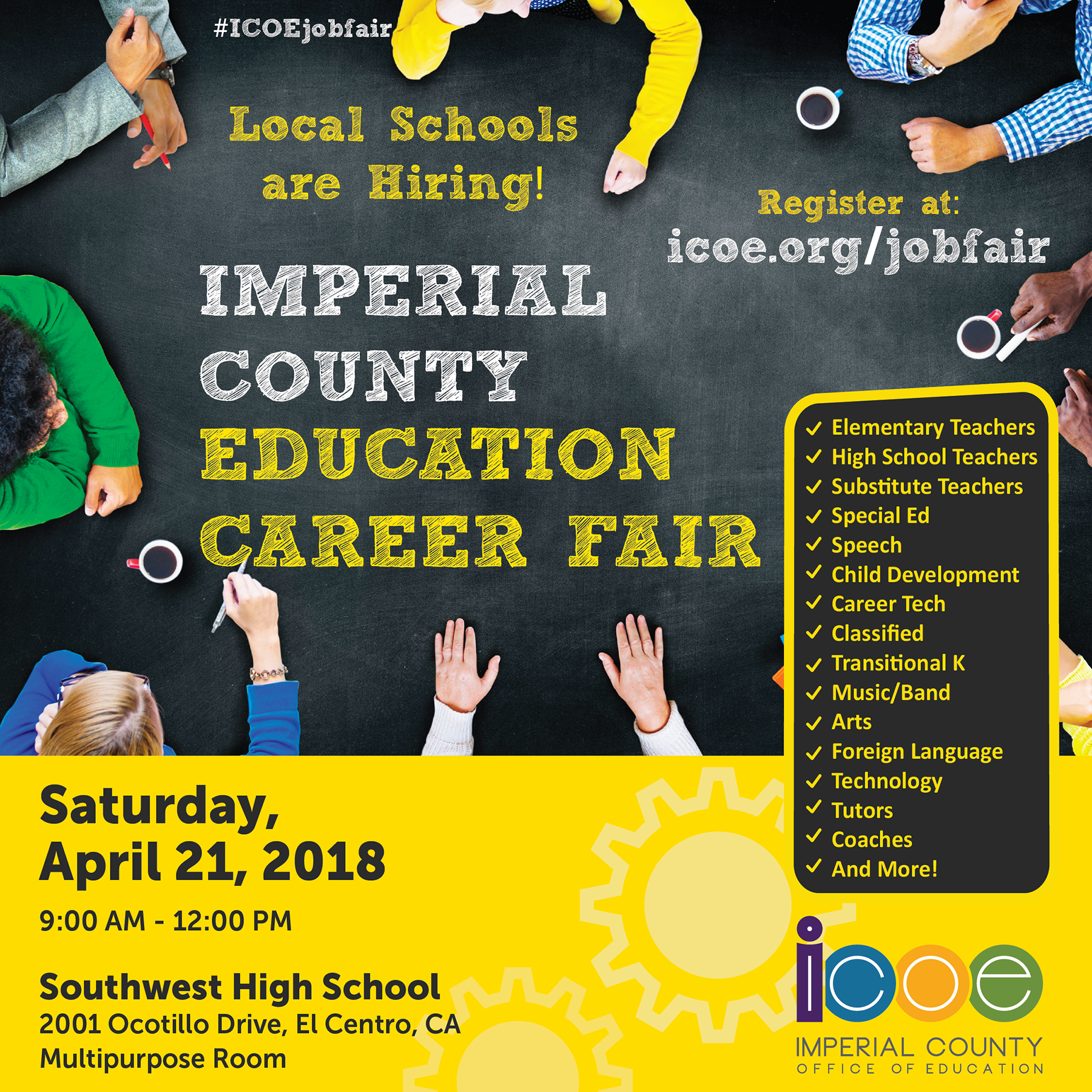 ICOE will host its 5th Annual Imperial County Education Career Fair on Saturday, April 21, 2018 from 9:00 am to 12:00 pm at Southwest High School (Multi-Purpose Room). This event will be a great opportunity for those seeking careers in education to connect with school districts and higher education institutions.
Local schools and school districts will conduct on-site interviews for both teaching and non-teaching positions. In previous years, many job seekers left the career fair with conditional job offers!
Click here for the Career Fair Flyer
For more information and to register, please visit: www.icoe.org/jobfair.