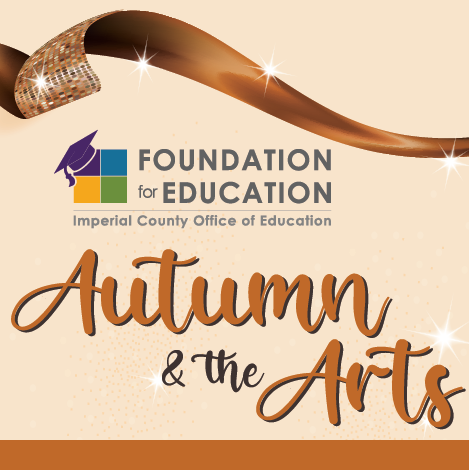 Autumn & the Arts Fundraiser in the News...
The ICOE Foundation for Education hosted its 1st Annual Autumn & the Arts Fundraiser, a celebration of students, the arts, and education at the Imperial County Office of Education's brand new Administrative Conference Center on October 7, 2021.
This wonderful evening was an opportunity for the Foundation for Education to showcase student art, live performances, and culinary arts creations.
Proceeds from this fundraiser will allow the Foundation to continue to be proactive in supporting the needs of our local youth.
Below you will find a series of news articles published in local newspapers:
Event celebrates education in the arts
Imperial Valley Students' Artistry Steals the Evening
Autumn & the Arts kicks off at ICOE
Autumn & Arts to Raise Scholarship Funds