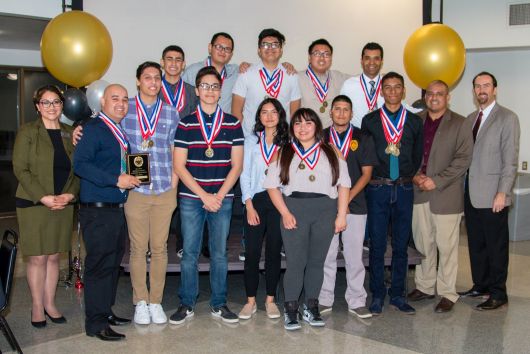 Brawley - The team from Brawley Union High School has been crowned the 2018 Academic Decathlon champions for Imperial County.
The Academic Decathlon is a competition that pits local high school teams against each other in 10 different categories (Social Science, Literature, Music, Art, Science, Economics, Mathematics, Writing, Speech and an Interview) all based upon an annual theme.  This year's theme was, Africa.   
There are three divisions, Varsity, Scholars and Honors based upon the GPA's of the students.  With an impressive showing, Brawley's team captured the county championship and will represent Imperial County at the State Championships later this Spring.  
Link to AcaDec Photo Gallery here.