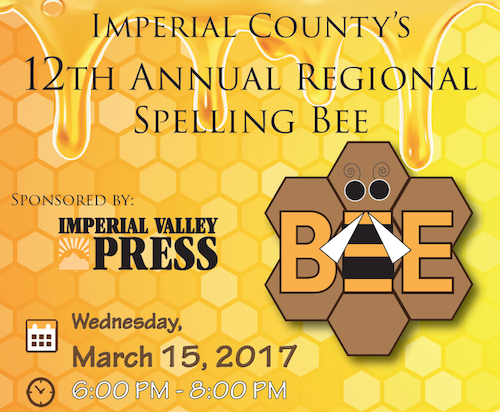 El Centro - The 12th Annual Regional Spelling Bee will take place on Wednesday evening, March 15th at the SHS Jimmie Cannon Theater.  The event will showcase the best spellers from local K-8 schools and is open to the public.  
This year the Spelling Bee will be live-streamed via the Imperial Valley Press Facebook page: (https://www.facebook.com/ivpress) starting at 6pm.
The top speller from Imperial County will be awarded a trip to Washington D.C. to compete in the National Scripps Spelling Bee in late Spring.  
Here are some additional resources: