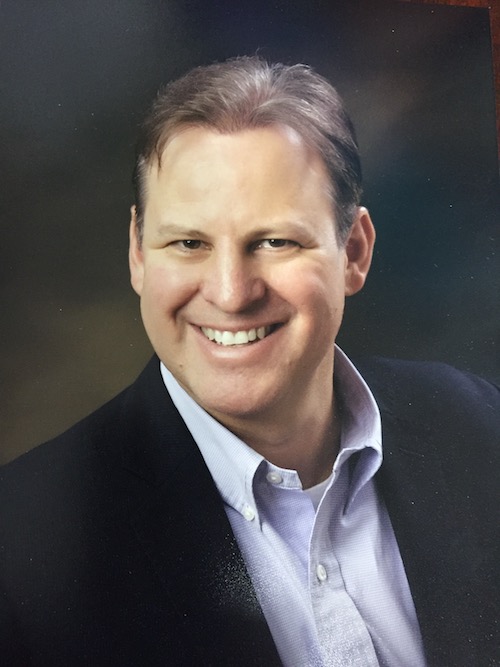 Wednesday, January 18, 2017
El Centro – The Imperial County Office of Education (ICOE) announces the hiring of Alex Wells as Associate Superintendent of Operations, where he will oversee the Business, Technology, Facilities, and Human Resources functions of the organization.  An Imperial County native, Wells comes to ICOE from the El Centro Regional Medical Center (ECRMC) where he spent the last ten years as the Chief Financial Officer and Controller.
"I'm extremely excited to have Alex join our team.  His background and experience, combined with his strong character and demeanor, will fit nicely with our leadership model and our culture at ICOE," said Dr. Todd Finnell, County Superintendent of Schools.
Wells, will join the executive leadership team at ICOE, where he will assist with strategic and organizational planning and support alongside Amanda Brooke, Deputy Superintendent for Academic and Student Programs.  "I'm really looking forward to joining the team at ICOE," commented Wells.  "It is my absolute privilege to help promote ICOE's mission of providing the best educational opportunities for our community's children and their families." 
A product of local schools, Wells earned two bachelor's degrees from Claremont McKenna College in Economics/Accounting and Government while serving as captain of the university baseball team and member of the President's Society. In 2015, Wells earned his Masters of Business Administration (MBA) degree from the University of Phoenix.  Prior to ECRMC, Wells worked as Financial Controller and CFO in the local agriculture industry.  Immediately after college, Wells worked several years for the large multinational accounting firm of Deloitte & Touche, LLP in Los Angeles. 
The addition of Wells fills the vacancy created when Damon Smith accepted a position with the Riverside County Office of Education.
ICOE's Role in Education
The Imperial County Office of Education is an intermediatory agency for the 16 local school districts and the California Department of Education.  Working with local educators, ICOE provides support and often direct instruction for the over 37,000 students in Imperial County.  With an annual budget of $111 million, ICOE operates programs and services in every community throughout Imperial County in addition to serving as the lead agency in a state-wide initiative for high speed connectivity in K12 classrooms.  Locally, ICOE employs over 400 educators and support staff who strive towards the vision of empowering our community to be an ideal place to live, learn and work!