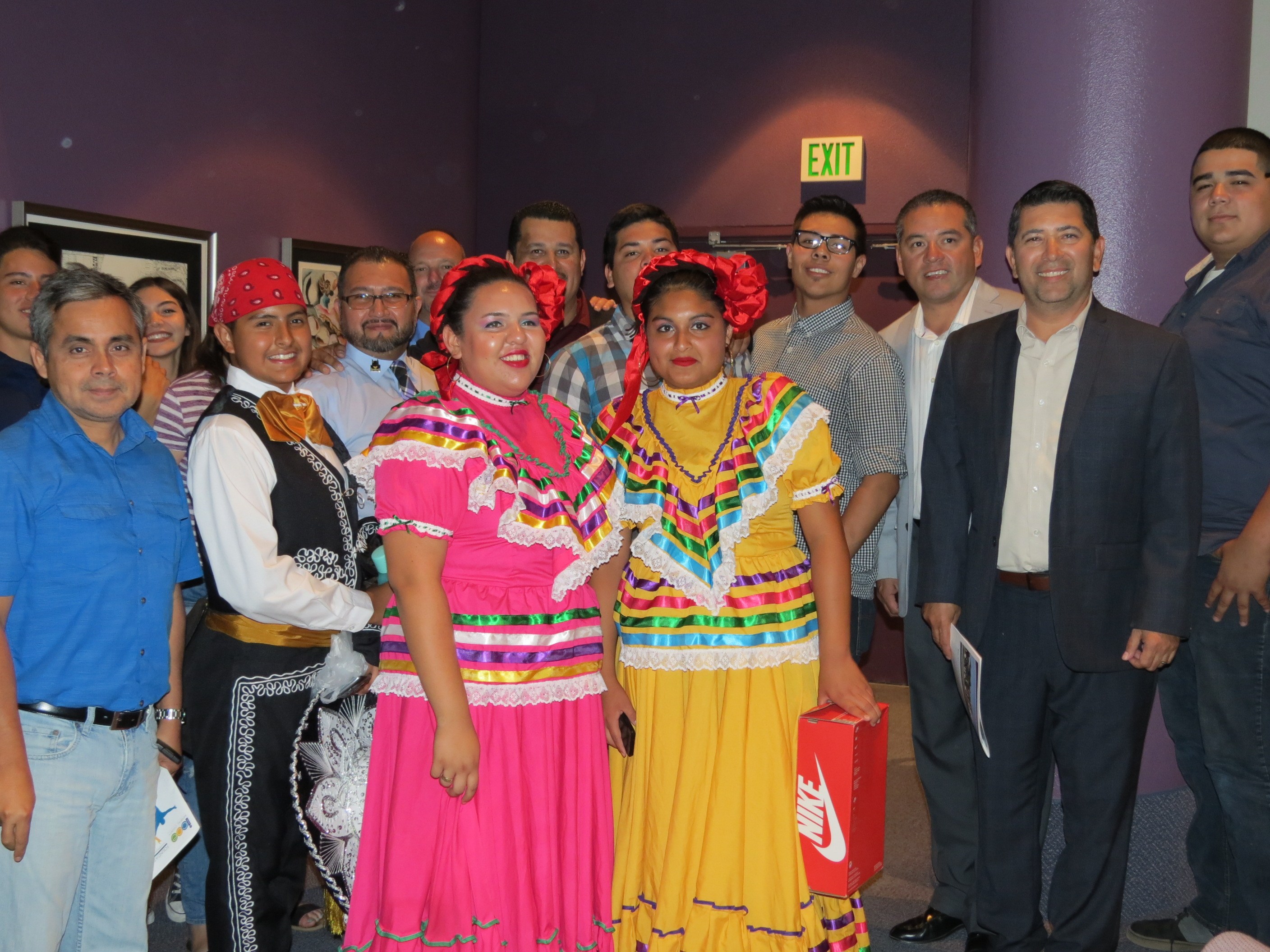 EL CENTRO – As the school year comes to a close, students and teachers alike looked back on the year that has passed, reflecting upon what was achieved and celebrated memories at the Imperial County Office of Education's (ICOE) inaugural Imperial Valley Celebration of Education held Friday at Southwest High's Jimmie Cannon Theatre.
According to Todd Finnell, Imperial Valley superintendent of schools, ICOE wanted to showcase all of the hard work Imperial Valley schools have accomplished throughout the year.  The event allowed the rest of the Valley, that normally might not see the students' work, to get a look at everything they have to offer.
"I think that's what people are going to walk away with this evening — a sense of pride knowing that our schools are supporting what they are going to see," said Dr. Finnell. "It's a proud moment tonight."
The achievements of many students and schools were recognized at the event including everything from sports to special awards and academic achievements. Individual schools helped ICOE select what would would be presented at the celebration.
In Southwest's theater, artwork was on display from Brawley Union High School, Finley Elementary School, and others. Attendees were treated to performances by the Central Union High School Great Spartan Band, Imagine School drill team, and folklorico groups from Washington Elementary and Brawley Union High.
"I like feeling free to dance, it makes me feel happy that we can enjoy it," said Alaina Spencer from Washington Elementary. "I feel I can dance wherever."
Those honored Friday night for their hard work included groups from the Harding Elementary School ASES program, the winners of the Imperial Valley Film Festival, the Calexico High School Maintenance and Transportation Department, and students from the Brawley high school welding class.
Students at the event reveled in the congratulatory atmosphere and absorbed it, creating memories and reflecting back on what they accomplished through the year.
"We had a great teacher, he focuses not only on one person but everyone," said Daniel Zavala, a BUHS welding student who worked on the IVROP podium project presented at last month's IVROP showcase. "It doesn't get boring at all."
"I've been able to have contact with other students," Diego Hernandez, one of the Harding's ASES students. "I get to learn how to communicate with the other students."
All of the recognized individuals and performers were just a sample, a taste, of what the schools of the Imperial Valley have been up to this year and in the future.
ICOE also used the event as a chance to present what was to come in the future to improve the quality of life in the Valley, and has plans to continue this tradition in years to come.
-Kathrine Ramos, Desert Review