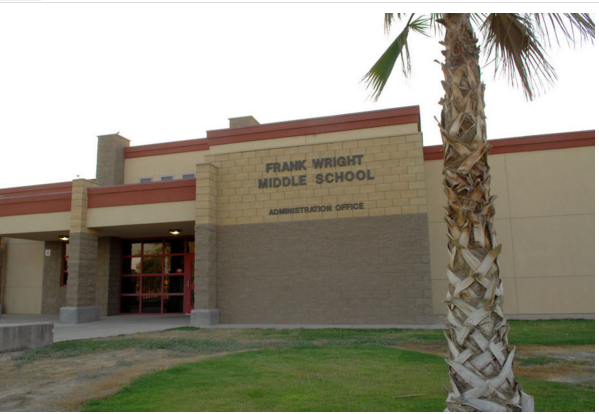 The state Superintendent of Public Instruction Tom Torlakson announced Monday that 13 schools in the state have been newly designated as model middle grade schools and 20 previously chosen schools retain their designation.
Of those 20, Frank M. Wright Middle School in Imperial has been re-designated for the third time as a "Schools to Watch — Taking Center State" high-performing middle school.
"We have great support, great help, the teachers do a fantastic job of carrying the 'Schools to Watch' program," Frank M. Wright Middle School Principal Diego Lopez said.
In a press release from the state Department of Education which announced the total 33 schools that received the designation, it stated STW-TCS middle grade schools are high-performing model schools that demonstrate academic excellence, responsiveness to the needs of young adolescents and social equity. These schools host visitors from the state and around the world who are looking to learn practices they can use to improve their middle grade schools and close the achievement gap.
"All-means-all … you do what you have to do to help students in any capacity that you give them," Lopez explained the philosophy at Frank M. Wright.
"These 33 schools excel at keeping students engaged and motivated during this critical juncture in a student's school career," said Torlakson in the press release. "I congratulate them for their efforts to exceed challenging goals, narrow the achievement gap, and set their students on a solid path toward high school and future success."
A total of four Imperial County middle schools have received the designation including Frank M. Wright — Wilson Junior and Kennedy Middle high schools in El Centro and Heber Middle School.
To earn this designation, schools must complete an extensive application that is reviewed by middle grades experts. In order to retain the designation, each school is re-evaluated every three years, stated the press release. All of the schools will be recognized in Sacramento at the California Middle Grades Alliance annual luncheon Feb. 25 and during the California League of Schools' Annual Conference North, Feb. 26-28.
"The teaching staff is what makes the school," Lopez said. "The teaching staff at Frank Wright bends over backwards for its students … they do an outstanding job and I'm fortunate to be their principal."
Mario Renteria, Staff Writer
Imperial Valley Press