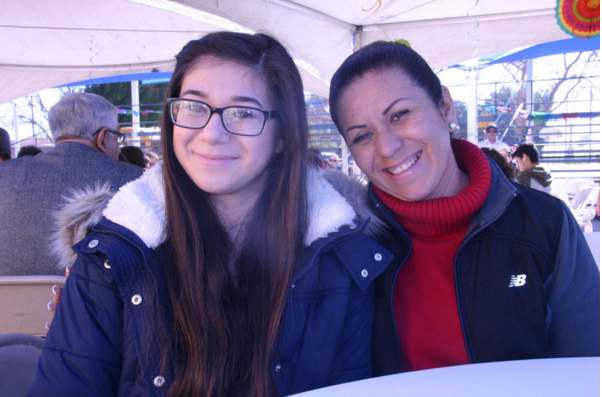 BRAWLEY — Every parent wants their children learn "to fly" on their own and the surest ticket to succeed on a level economic playing field has been higher education.
The Imperial County Office of Education hosted the 15th annual regional Migrant Parent Conference at Hidalgo Elementary School here, aiming to have children graduate high school prepared to enter some post-secondary institution.
Spearheading the effort was Dr. Sandra Kofford, ICOE Migrant Education Director. Recognizing education begins at home, it is crucial to get migrant parents connected with community services that can place children on a college track. "We want to inform them of health, early childhood education and other services to help their children to a better quality of life," Kofford said.
Azucena Wendz is a Calexico mother of three schoolchildren and was one of nine Parents of the Year from ICOE's Region 6. Although her eldest is only in ninth grade she wants all her children by 12th grade to be in dual-immersion college credit classes. Yet Wendz spends summers laboring in the San Joaquin fields and needs to leave her children with a cousin. She noted it is difficult to bond with them when her work sometimes has her toiling from dawn until dusk and sometimes hundreds of miles away.
"I try to keep my children and other migrant students in touch with services that are geared toward higher education," Wendz said. "I truly want my children to graduate from college."
Although her father is away sometimes two months, Ashley Torres remains at home with her mother in Calipatria, where life revolves around school. Ashley is an honors 12th-grader, one of seven recognized at the conference. Being an avid reader, she was especially pleased when her principal selected her and a classmate to run the student center at the school library. She was recently accepted to Chico State University but is still hoping to hear from her first choice, UC Berkeley.
She also participates in the migrant student speech and debate team that is preparing for competition with other county schools. "Speech and debate training has made me more open and self-confident," said Ashley. "Yet it was the migrant program in general, that helped me get accepted to college."
One of several agencies represented was Imperial County Behavioral Health Services. Availing themselves of their service can be a serious stigma to migrant parents because it is assumed only those with mental illness resort to it, noted Serafin Fergozo, community services worker. His colleague, Jose Rodriguez, a mental health rehabilitation technician, maintained much of what they do is educate about mental health illness that can strike anybody. "Everyone can benefit because a crisis can strike people from all socio-economic walks of life," he said.
But perhaps one of the most gratifying success stories is a former student who transitioned to a successful career. After receiving a master's degree from Point Loma Nazarene University, Maria Lopez is now a migrant counselor with the Holtville School District.
Moving from Mexicali to Imperial County, her parents worked fields as far away as Los Banos. She remembers family struggles to pay rent. And now she sees similar challenges among families she assists.
"Our main goal is to have high school graduates prepared for college and a career in whatever field they want to follow," Lopez said. "So parents are the key to success, that's why we coordinate so closely with them."
William Roller, Staff Writer
Imperial Valley Press