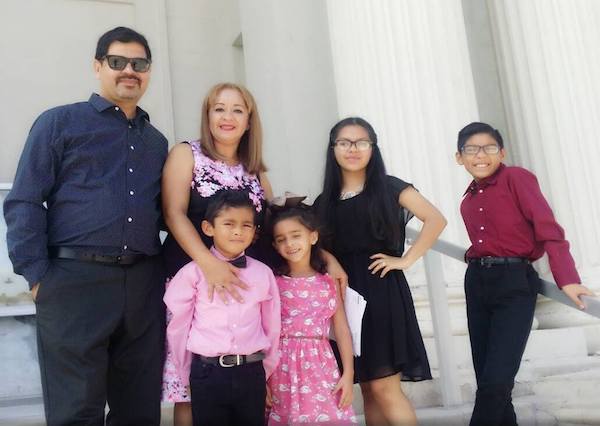 Calexico - For the past 20 years John Cabrera has worked with high risk populations here at ICOE, but none more so than when he and his wife Sandra decided to be Foster Parents and eventually adopt three children from murky if not tragic family circumstances. 
With a centered calmness John, or Johnny to his friends, explained how his work here as the coordinator of the AmeriCORPS program is simply an extension of the rest of his life, as a servant-leader.  "Serving is a key component of the AmeriCORPS program," said Cabrera "And I enjoy it – I feel like I've been serving others my whole life, whether through my church, with my family, or in my roles with ICOE – serving others has been the common thread."
With two grown children, several years ago the Cabreras decided to become Foster Parents and so far, they've adopted Maria who is 16, Carlos age 7, and most recently Lianni who is 6.  With an additional child, Juan who's 11, in the home the Cabrera house may not be quiet, but it is a safe place where children have more than a just a house to stay – they have a home and a family.
Initially working in ICOE's Alt. Ed. program, Cabrera now works in the Student Wellbeing office and is a great example of someone who lives our shared values of Service and Leadership as well as Social Responsibility in his life here at work and at home.