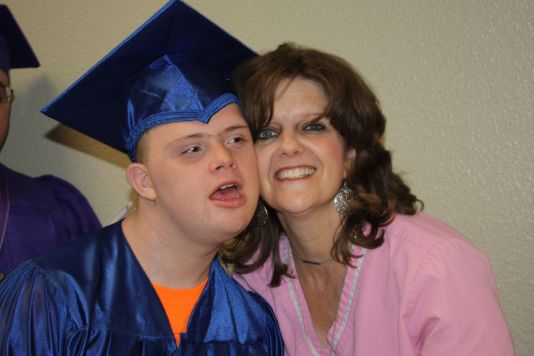 El Centro – For Becky Barham, ICOE's nationally Credentialed School Nurse, the past 20 years have been rewarding.  But even more rewarding than her job has been her faith and her family, the two things that most define the petite nurse who grew up in Missouri. 
Her role as one of the three school nurses at ICOE is varied.  Her case load includes ICOE students as well as consulting work with local school districts.  School nurses coordinate a variety of health screenings for students as well as being called upon for health concerns as they may arise.  This generally keeps Becky on the move between several work locations during the week. 
But having a child with both down syndrome and autism means that Becky is on the move whether she's on the job or not.  Keaton, the Barham's oldest child, is 22 years old and just recently graduated from ICOE's special day class on the Valley Academy campus. 
Becky related the experience of having a child with special needs to a popular essay written by Emily Perl Kingsley titled, Welcome to Holland.  The author makes analogy of planning a trip to Italy but when the plane lands you are actually in Holland, a pretty place but dramatically different from Italy.
Interestingly, Becky's faith has been strengthened by Keaton.  The biblical promise that says "..I will give you treasures hidden in the darkness,.." had profound impact on Becky and her husband, David.  "The idea that our son has a purpose and can be a blessing regardless of his disability has been our hope; and we've seen it come to pass over the years" explained Becky with emotion in her words.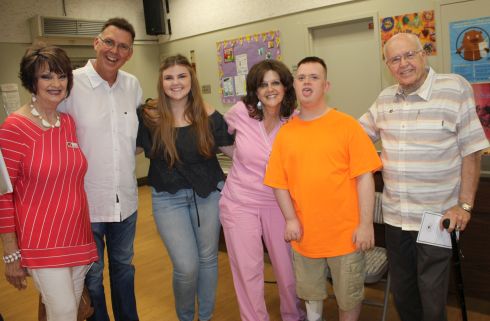 The Barhams live in El Centro with both their children, Keaton and Kandace and are in close proximity to her in-laws. 
One of the priorities at ICOE is to promote healthy families – and a perfect ambassador for this is Becky, who not only has the top certification as an RN but combines that with the heart and passion to bless all of the students and families she works with each day.