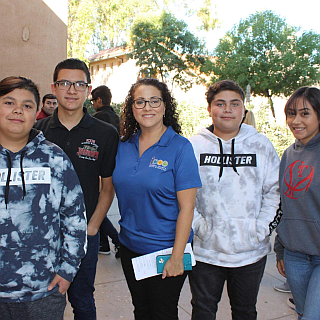 Calexico - Local leaders gathered at SDSU – IV Campus to inspire young students from the Migrant Education Program to pursue a path towards higher education.  The Imperial County migrant program is one of the largest in the state, annually working with over 7,000 students.
For more information on the Migrant Education Program, visit https://www.icoe.org/services/student-services/migrant-education
On Thursday October 18th, the Migrant Education Program hosted the "Path to University Leadership Conference" which gave students in 4-12th grade the opportunity to ask questions about college requirements, admissions, and careers.  
As first-generation college students, the process of applying and getting into college can seem overwhelming.  However, a panel discussion comprised of local leaders such as professors, college recruiters, nurses, and supervisors were able to answer students' questions about college.
It is important to remember that although being a first-generation college student can be challenging, there are resources such as this conference to ensure that students are becoming college and career-ready adults.
To view photos of this event, visit https://photos.app.goo.gl/GJ7u52Q8YRzJoHVD8


Camino Hacia el Éxito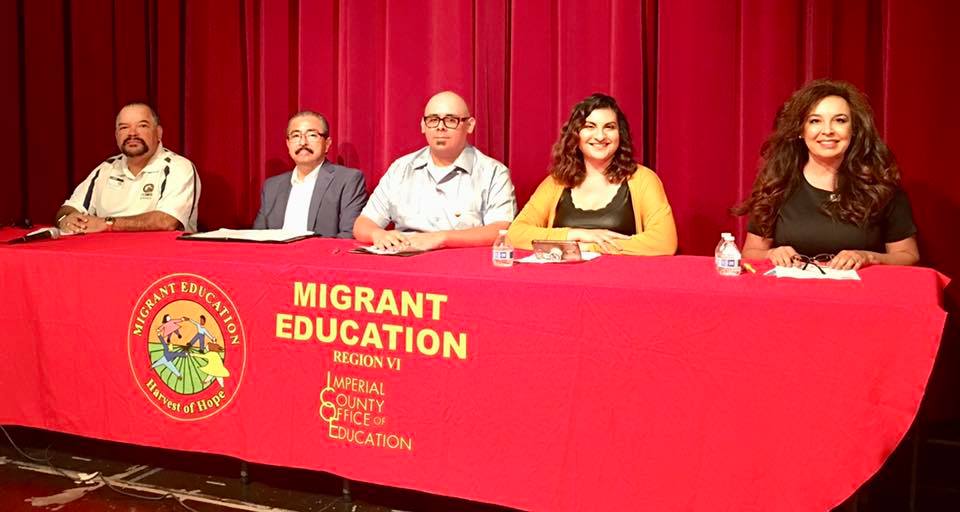 Líderes de la comunidad se reunieron en el campus de SDSU-IV para motivar a jóvenes del programa migrante a involucrarse en un camino educativo hacia el éxito.  El Programa de Educación Migrante del Condado de Imperial es uno de los más grandes que existe en el estado.  Este programa ayuda a asistir a más de 7,000 estudiantes al año.
Para más información, visite https://www.icoe.org/services/student-services/migrant-education
Anualmente el programa migrante presenta una conferencia llamada "Camino Hacia el Liderazgo Universitario" en la cual estudiantes de grados 4-12 tienen la oportunidad de hacer preguntas respecto a requisitos de aplicación y el proceso de admisión universitario.
Como estudiante universitario de primera generación, puede que sea confuso el proceso de aplicación a una universidad o el proceso de adquirir información.  Sin embargo, con la asistencia de nuestros líderes locales mediante un panel de discusión, los estudiantes pudieron obtener las respuestas ideales a sus preguntas.  Líderes de la comunidad tal como profesores, reclutadores, enfermeros, y supervisores formaron parte del panel de discusión.
Es importante recordar, aunque no es fácil ser un estudiante universitario de primera generación, existen recursos como esta conferencia que ayudan a nuestros estudiantes estar listos para la universidad y una carrera laboral.
Para ver imágenes de este día, visite https://photos.app.goo.gl/GJ7u52Q8YRzJoHVD8