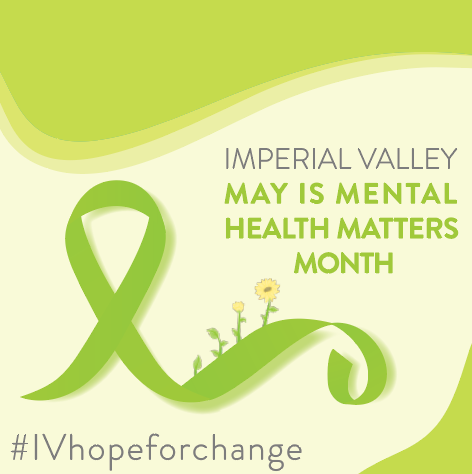 May is Mental Health Matters Month
Every day, millions of people face stigma related to mental health because they or a loved one are facing a challenge. This can lead to feeling isolated and alone, sometimes lasting years before receiving any help. We believe that Imperial County Schools value the work of advancing mental health and social emotional learning in schools, putting an end to the stigma around mental health, and creating a community where everyone feels safe and comfortable reaching out for the support they deserve.
The Imperial Valley May is Mental Health Matters Month county-wide initiative aligns with Each Mind Matters www.eachmindmatters.org and this year's theme of "Hope For Change."
We invite you to spread awareness by using the unified hashtag #IVhopeforchange.