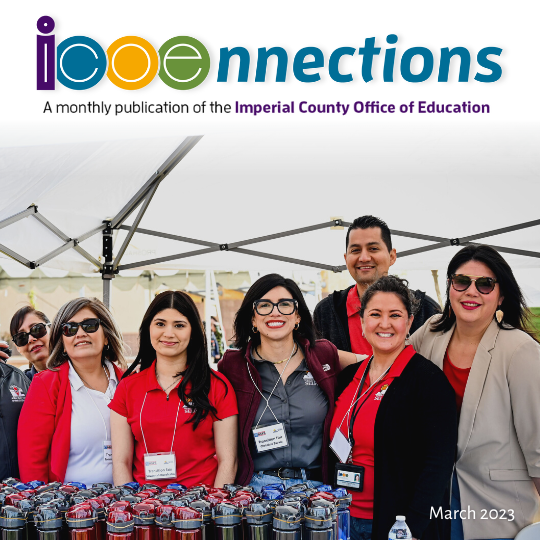 ICOEnnections, a monthly e-magazine of the Imperial County Office of Education, pulls together stories from programs, events, and Imperial County schools. ICOEnnections for March 2023 highlights:
A recent 100 Gbps connection upgrade for schools and government agencies
A visit from the Mental Health Services Oversight and Accountability Commission
2023 National History Day
2023 Spelling Bee
Imperial County Education Career Fair
AmeriCorps Week
and many other topics...
Click here for the ICOEnnections Community Edition for March 2023.
Enjoy!