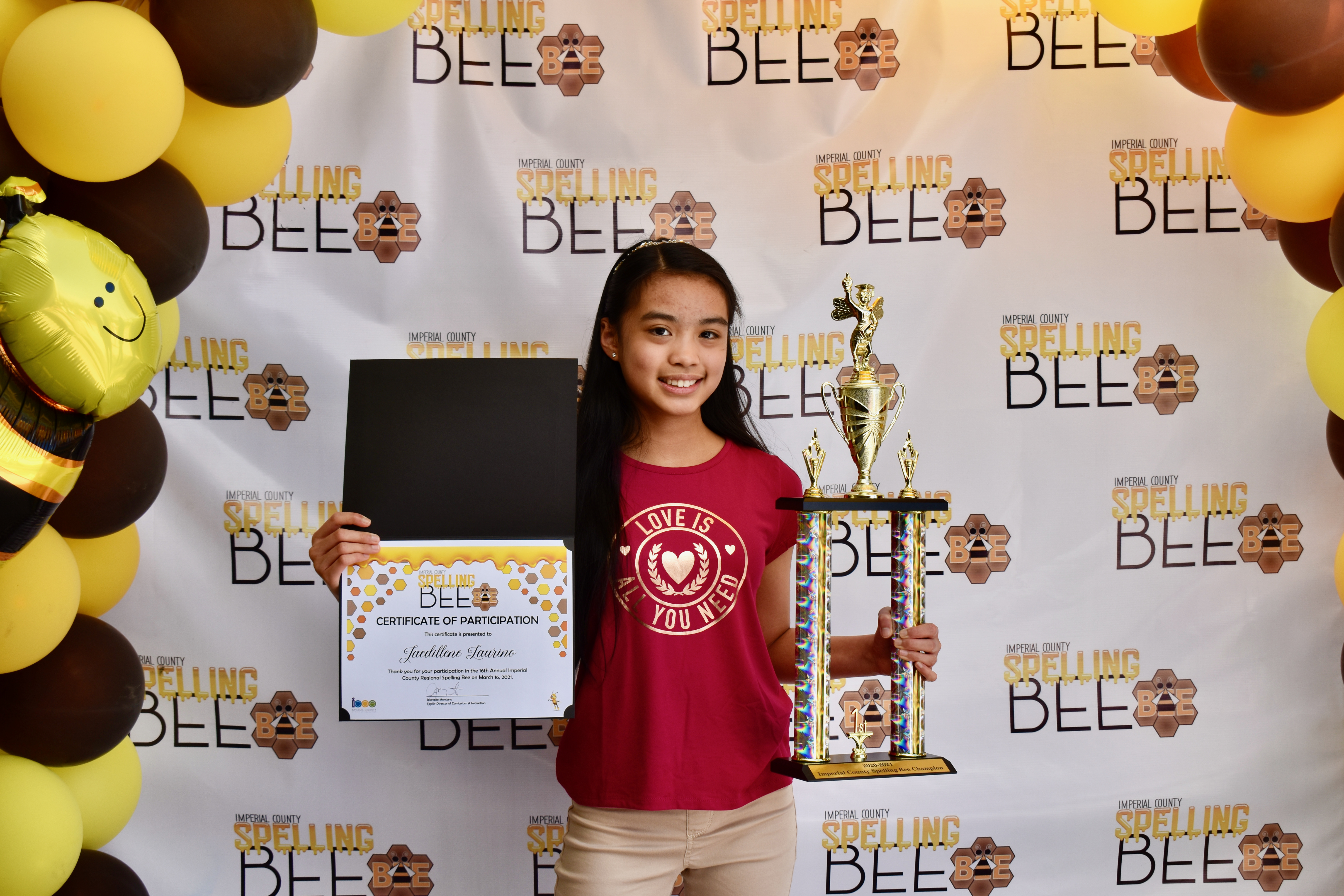 Jaedillene Laurino is our 2021 Imperial County Spelling Bee Champion!
With the winning word of "effervescent," 7th grade student from the Imperial Valley Homeschool Academy, Jaedillene Laurino became our County Champion on March 16 at the Regional Spelling Bee Competition that was hosted via Zoom. Jaedillene will have the opportunity to represent Imperial County in the 2021 Scripps National Spelling Bee this July.
A trophy and certificates were awarded to the student. We are very proud and wish Jaedelline the best in this journey. Congratulations!
Click here to view all photos.