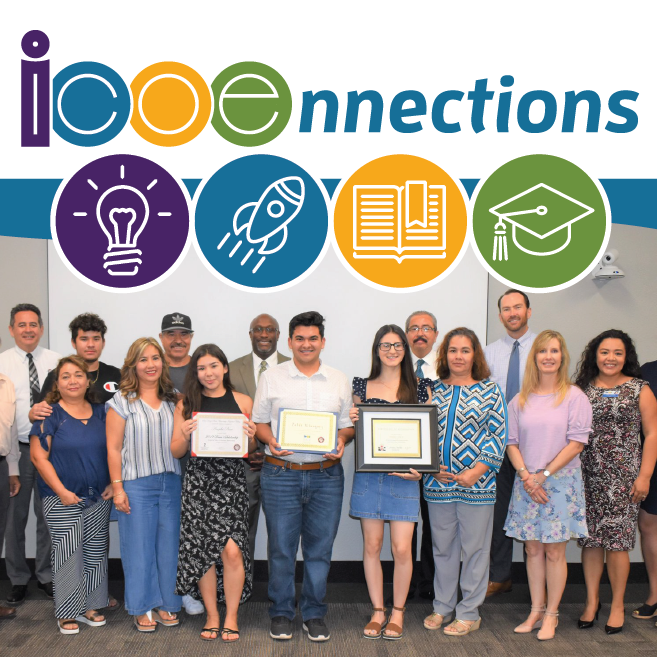 Each month, ICOEnnections pulls together stories from our programs, events, and Imperial County schools.
ICOEnnections e-Magazine for the month of September is out and it highlights:
• Alternative Education School
• Walk to School Day
• Safety Workshops
• National Suicide Prevention Month
• Imperial County Adult Education Teachers' Summit
• Higher Education Week
• Attendance Awareness Month
• and other topics...
Enjoy!