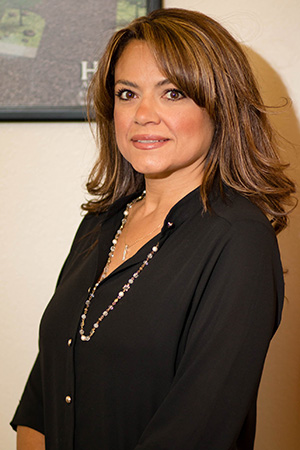 MANA de Imperial Valley, a National Latina Organization will recognize three honorees during the 2016 Las Primeras Awards Gala and Scholarship Fundraiser in Imperial Valley.  Each year MANA de Imperial Valley honors Latina women from Imperial County who embody the values and philosophy of the organization of empowering Latinas through leadership development, community service and advocacy. The honorees are nominated by community members. 
This year, MANA de Imperial Valley will be honoring Mercy Diana Valenzuela a Women's Health Nurse Practitioner/Nurse Midwife from Pioneers Memorial Hospital; Norma Villicaña, Community Development Director for the City of El Centro; and Monalisa Vitela the Senior Director at Imperial County Office of Education – Alternative Education.
The honorees will be recognized at the Las Primeras Awards Gala and Scholarship Fundraiser on Friday, October 21, 2016. The event will be held at the Old Eucalyptus School House in El Centro at 6:30 pm.  The cost per attendee is a $50.00 donation.  
Monalisa G. Vitela is Senior Director at Imperial County Office of Education – Alternative Education, a position she has held since 2007.  She is the first Latina to serve in this position for the program. Monalisa grew up in Imperial County and attended local schools in El Centro.  She is a graduate of Imperial Valley College where she received her Associates Degree in Behavioral Science and then continued to San Diego State University where she completed a Bachelor's Degree in Liberal Studies.  She has a M.A., Ed. Administration Credential and a M.A. in Counseling with a PPS Credential from the University of Redlands. Monalisa started her career in the early 1990s as a Juvenile Officer with the Imperial County Probation Department and then moved on to Alternative Education where she has grown professionally.  She is well known for her work and establishing effective partnerships with the Imperial County Probation Department, Department of Social Services and Imperial Valley Regional Occupational Program (IVROP).  Monalisa is committed to working with at-risk youth in the system as demonstrated by her contributions to youth that go far beyond her professional duties and beyond Imperial County.  She is the past Chair for the Juvenile Court, Community, and Alternative School Administrators of California.  Monalisa was the first and only Latina to have served in that position in forty-seven years.  For the past two years she has served in the Annual "Giving Flight to Your Success/Dandole Alas a Tu Exito, Lanzate! Travel Award Program sponsored by Southwest Airlines and the Hispanic Association of Colleges and Universities (HACU).  The program awards round-trip passes to undergraduates and graduates and/or their families to travel to/from college/university.  Monalisa is highly regarded by leaders throughout the State of California due to her knowledge and expertise.  Monalisa was nominated for the Las Primeras Award due to her contributions to the field of Court and Community Schools for over 23 years and her commitment to serving the community, youth, and exemplary approach to the Latina community.  Monalisa is married to Marco Antonio Vitela and is mom to Christian Joshua, Alyssa Marie, and Marc Anthony.