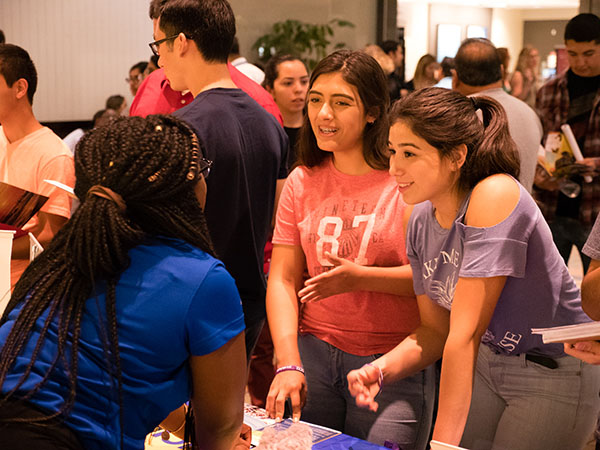 Twenty-eight institutions visited 11 schools to speak with almost 3400 Imperial County students as part of Higher Education Week! From September 18th to September 21st, students were able to speak with recruiters from higher education institutions and discuss degrees, programs, housing, financial aid, and to answer whatever questions or concerns a student may have.
Students & Parents Night gave parents of higher education bound students the opportunity to meet recruiters and discuss the goals of their children.
Be sure to take a look at the photo archive for this great event!