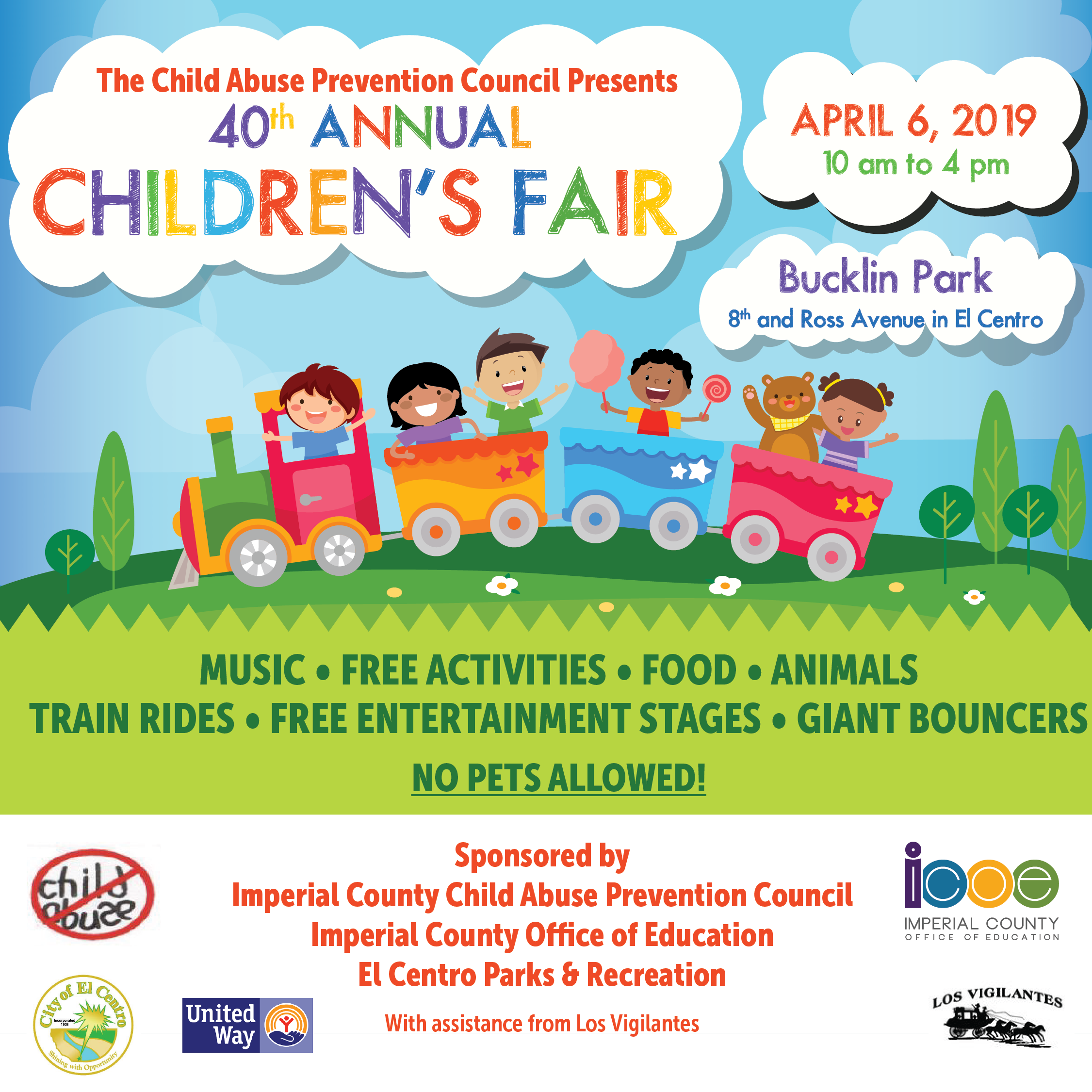 Don't miss the 40th Annual Children's Fair on Saturday, April 6, 2019 from 10:00 am to 4:00 pm at the Bucklin Park in El Centro, CA.
The event is sponsored by Imperial County Child Abuse Prevention Council, Imperial County Office of Education, El Centro Park & Recreations, with assistance from Los Vigilantes.
Click here for the Children's Fair Flyer in English and Spanish.