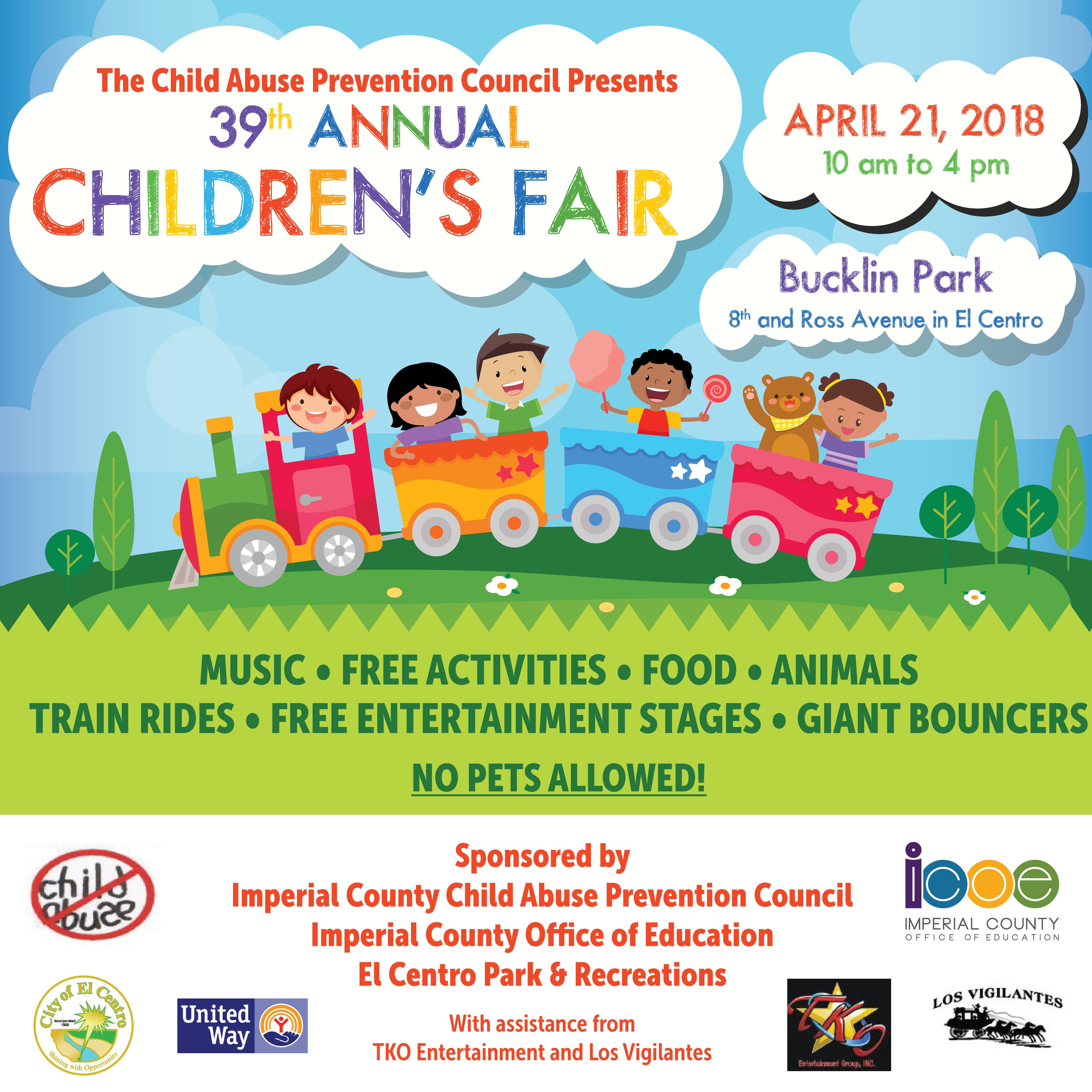 Don't miss the 39th Annual Children's Fair on Saturday, April 21, 2018 from 10:00 am to 4:00 pm at the Bucklin Park in El Centro, CA.
This event is brought to you by the Child Abuse Prevention Council.
The event is sponsored by Imperial County Child Abuse Prevention Council, Imperial County Office of Education, El Centro Park & Recreations, with assistance from TKO Entertainment and Los Vigilantes.
Click here for the Children's Fair Flyer in English and Spanish.