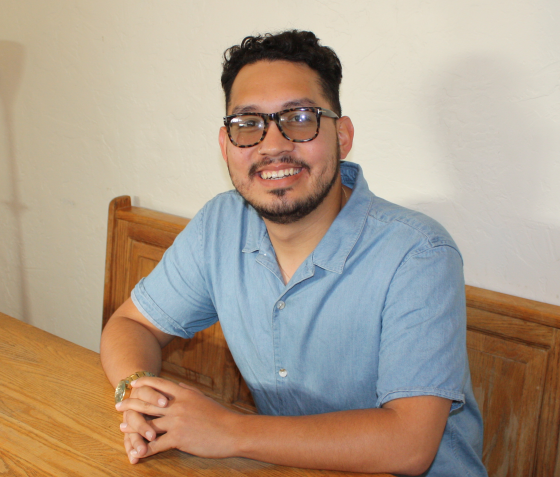 Classified to Certificated: Solving the Teacher Shortage
Imperial County – In an effort to develop home grown teachers and respond to a statewide teacher shortage, Imperial County Office of Education and two dozen other agencies have been awarded grants to help classified school employees pursue their teaching credentials.
The Orange County Department of Education is leading a consortium that includes the San Diego, Imperial and Butte county offices of education. Collectively, these agencies have secured funding for 100 applicants, with 10 of those being from Imperial County this first year.
The idea is to help classified staff — this group includes instructional assistants, bus drivers, clerical workers and other non-credentialed employees — who want to become classroom teachers but still need to complete the necessary academic requirements. Along with offsetting tuition costs, the program was designed to specifically target candidates with school experience.
This grant came along at just the right time
"I see this as really helping individuals who have a passion to be a teacher but for financial reasons haven't been able to realize their dreams," said Judy Levinsohn, administrator for OCDE's Institute for Leadership Development.
Successful applicants can receive as much as $4,000 a year to cover tuition costs for up to five years, but Levinsohn noted that some prospective teachers have already amassed a number of credits and could begin teaching earlier.
"I do think this is an amazing opportunity," she said. "We want people who understand the challenges as well as the joys of what a teacher's responsibilities and demands are."
Just in Time for Just the Right Person, Elijah Bañaga
With the prospect of having to come up with college tuition to finish his bachelor's degree at San Diego State's extension campus here in Imperial Valley, Elijah Bañaga, 24, from Calipatria, didn't know what to do.
Having graduated from Imperial Valley College in 2014, Elijah enrolled at a private Christian college in San Diego, but due to finances, he decided that completing his degree in Imperial Valley would be best. This coincided with a job offer as an instructional aide for a student with MDS from his alma mater, Calipatria High. The job was great, but even with the part-time work, there weren't enough funds to continue attending SDSU and finish his degree.
"This grant came along just at the right time," commented Bañaga, "I was considered taking a break from SDSU because I could not pay the tuition."
To help address a state-wide teacher shortage, the State of California has invested in a program that awards grants (similar to scholarships) to school employees who are working as classified staff but are hoping to obtain a teaching credential.
In addition to Bañaga, there are 10 other local school employees taking advantage of this program with additional cohorts starting in the future.
Working on campus with students who have special needs has influenced Bañaga as well. "I'm hoping to get a teaching credential as a special education teacher and work with students who have moderate to severe disabilities." noted Bañaga, "I had not thought of teaching as a career before this past year, but after working in the classroom as an aide, I really feel a purpose and a calling for this job."
The road will not be easy. A special education teacher often has additional course work related to their credential, but once someone like Elijah obtains a special education credential, they are very sought after.
Elijah's plans are to stay here locally, notably in Calipatria, where high school principal Joe Derma first hired him and perked his interest to work with students with special needs.