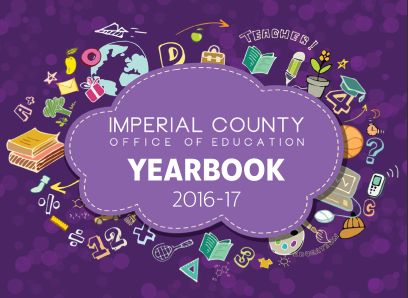 Imperial County – The newly released Imperial County Office of Education Annual Yearbook (a.k.a. our Annual Report) will highlight areas of success in education as well as identify areas where we, as a community, must continue to improve.
"As educators, it is our ultimate goal to improve the quality of life in our community as we promote healthy families and students who are prepared for life, college, and career." said County Superintendent of Schools, Dr. Todd Finnell.
In this report, you'll learn about our student enrollment figures, which are growing in Imperial County, and note the big picture of what schools collectively are budgeting to accomplish our educational goals. Also, we've included a two-year comparison for the new state student testing system, the California Assessment of Student Performance and Progress (CAASPP). The good news is that, as a county, we have been improving even at a higher rate than the rest of the state; however, our students are below the average score of California students.
Additionally, you'll see some of our top programs and departments here at Imperial County Office of Education as well as a showcase of our student competitions that highlight the best and the brightest. Ultimately, we have included a highlight of each of our 16 school districts in Imperial County as well as our university, community college and career technical institutions.
ICOE Annual Yearbook 2016-17
Published version: https://goo.gl/G8BJD6