---
Imperial County Public Health Department
---
---
---
California Parent and Youth Helpline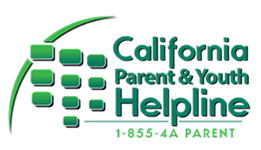 The California Department of Social Services is supporting Parents Anonymous in the launch of the new California Parent and Youth Helpline, which provides support and resource referrals to parent and youth during the current COVID-19 pandemic. We are requesting your assistance in promoting the helpline by sharing the below information with your contacts and placing the logo on relevant websites:
The California Parent and Youth Helpline provides support and resource referrals to parent and youth during the current COVID-19 pandemic, 7-days a week from 8:00 a.m. to 8:00 p.m. Call or text 1-855-4APARENT (855-427-2736) for services in English, Spanish and other languages. For more information, please visit:
https://caparentyouthhelpline.org/
---
---
SEiS Sign (English)
SEiS Sign (Español)
Brief Zoom Tutorial for Parents
Navegando Zoom Tutorial Basico
Google Classroom para Padres
---
---
Transitioning Back to School: Strategies to Support Students with Autism
Transición de regreso a la escuela: estrategias para apoyar a los estudiantes con autismo
---
Free video remote interpreter access during COVID-19 testing
Linguabee is providing remote video interpreter (VRI) access at no cost (to anyone) for community members seeking COVID-19 testing at a testing site. If someone needs an interpreter at a test site, they can reach out to us and we will provide them with connection instructions in advance of their arrival.
---
CDC Parenting Videos
---
Online Speech and Language Resources
Saltillo AAC Language Lab – for Free content such as: lesson plans, activities & resources.

Free Printable Social Story, from Conscious Discipline: Why I Can't I go to School?

StoryPlace.org: StoryPlace.org is a website that has a number of online stories and interactive activities for preschoolers and elementary-aged students. Each theme includes an online story, online activity, printable "take home" activities and suggestions for parents. A book list that corresponds with each theme is also offered.

PBSkids.org: Between the Lions: This website corresponds to PBSkids television show of the same name. It offers many language and literacy activities for preschool and elementary-aged children. It includes stories to view and listen to, many vocabulary activities, video clips from the show and information for parents and teachers.

FunBrain.com; This website offers a number of free online games for kids. Games touch upon a variety of topics, including vocabulary, grammar, reading, math and some that are just for fun! Check out Plural Girls, Grammar Gorillas or click on the reading tab for some great language activities.

Scholastic.com: Scholastic.com's Family Playground is a great website for preschool and school-age children and their parents. This website includes a variety of games and activities for children related to popular characters and children's books such as Clifford, Magic School Bus, Walter Wick, and I Spy.

Articulation Games (by Tracy Gefroh Boyd): This is a great site where children plan a variety of games to practice r's, s's, l's, sh's and ch's.

The Tongue Twister Database: A fun collection of tongue twisters to practice speech sounds and giggle at the same time!

Core First pageset for Compass - Tobii Dynavox: The Core First pageset allows the user to start where their skills are and then encourages a systematic progression of skills.

AAC Language Lab: The AAC Language Lab offers real-life solutions in support of language development. Explore language stages and interactive materials designed for Speech Language Pathologists (SLPs), Educators and Parents.

Boom Cards: The Boom Cards are self-grading exercises that are gamified for students and provide the data teachers want.
---
Movement breaks for kids at home
3 Tips for Keeping Your Children & Family Active at Home
---
Attention and Focusing
krazydad.com/mazes
Mazes for all age Kids: (helps with attention and focusing)
CPIR
CPIR stands for the Center for Parent Information and Resources. CPIR has three main objectives:
to provide PTIs and CPRCs with products and materials to support their work with families;
to increase Parent Centers' knowledge and capacity in specific domains; and
to increase the coordination of parent training efforts throughout the network.
---
Other resources
---
Early Intervention
---