---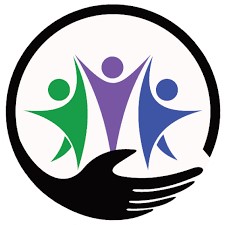 Circle of Friends
The Path to Inclusion
Imperial County Chapter
Mission Statement
---
Our mission is to promote inclusion for students with disabilities and those living with adversity. We empower all students to appreciate differences, build genuine friendships, and stand up to bullying to achieve significant social impact.
CoF is a social and language skills program intended to build inclusion; providing valuable support to students with special needs. It is based on the establishment of friendships between students with disabilities and their trained, non-disabled peers as both interact meaningfully in the natural environment. CoF provides a systematic approach to a multi-layered program, enabling students with disabilities to lead productive and engaged lives.
Outcomes:
Students with disabilities develop genuine friendships and improve social skills.
Each student develops compassion and leadership qualities.
Bullying decreases, creating safer schools and communities.
The Imperial County SELPA is proud to be a Circle of Friends (CoF) Chapter, and Trainer-of-Trainers throughout the Imperial Valley. The Imperial County SELPA staff is available to assist and support all Districts throughout the county with starting-up and/or enhancing their existing CoF programs.
Circle of Friends (CoF) Participating Schools
Brawley Elementary School District
Phil Swing Elementary School
Brawley Union High School District
Brawley Union High School
Meadows Union Elementary School District
Meadows Union School
Calexico Unified School District
Blanche Charles Elementary School
Calexico High School
Calexico High School 9th Grade Campus
Dool Elementary School
Enrique Camarena Junior High School
Jefferson Elementary School
Kennedy Garden Elementary School
Mains Elementary School
Rockwood Elementary School
William Moreno Junior High School
El Centro Elementary School District
Desert Garden Elementary School
Hedrick Elementary School
Harding Elementary School
Kennedy Middle School
McKinley Elementary School
Sunflower Elementary School
Washington Elementary School
Wilson Jr. High School