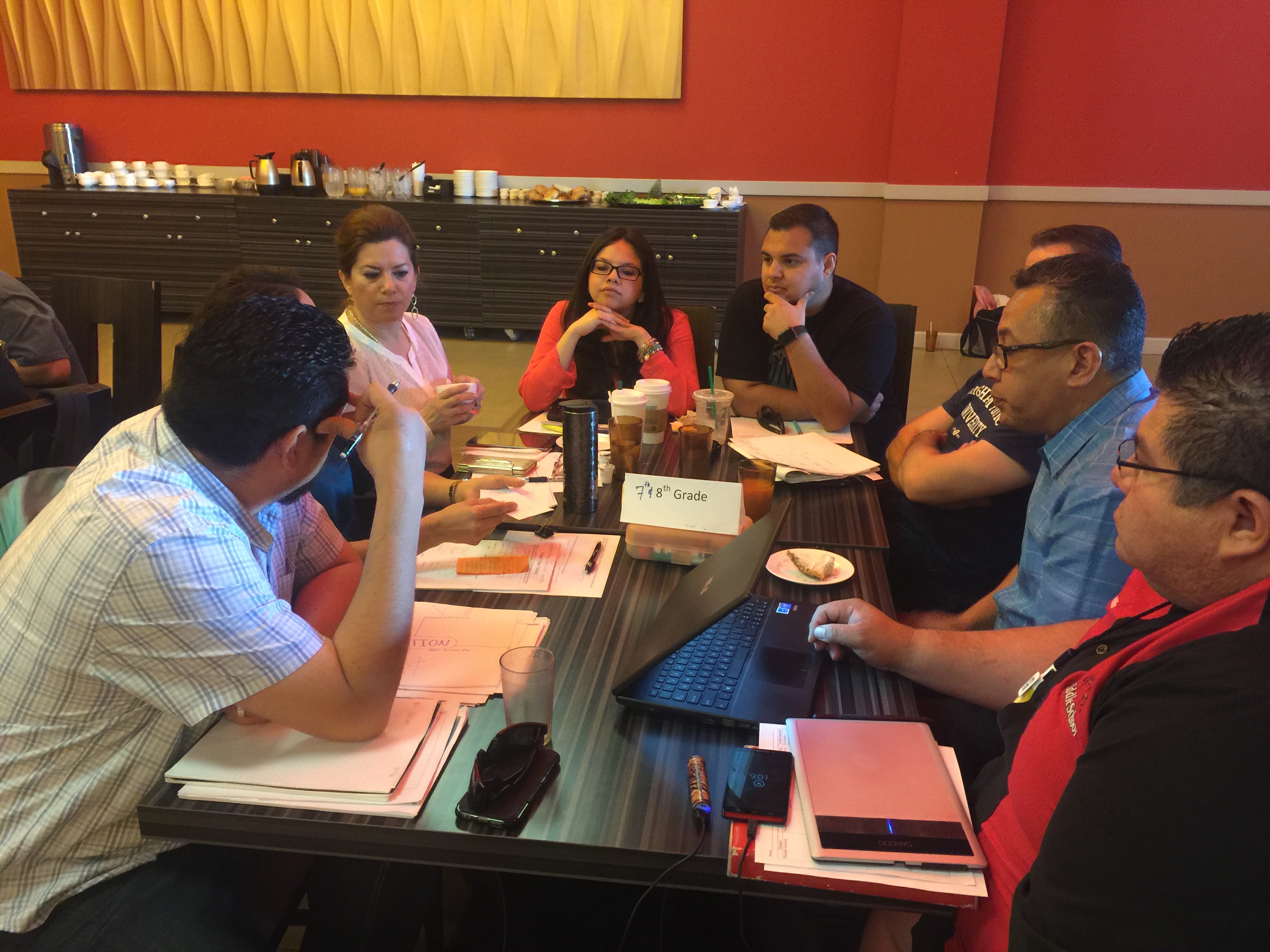 Denise Cabanilla
Articles
Is Algebra Necessary?
http://www.nytimes.com/2012/07/29/opinion/sunday/is-algebra-necessary.html?emc=eta1
Algebra Matters, But Not for the Reasons You Think
https://techpinions.com/algebra-matters-but-not-for-the-reason-you-think/8507
10 Reasons for studying algebra 
http://www.mathscareers.org.uk/article/10-reasons-for-studying-algebra/
What is Mathematics For?
http://www.ams.org/notices/201005/rtx100500608p.pdf
Why Do Americans Stink at Math?
http://www.nytimes.com/2014/07/27/magazine/why-do-americans-stink-at-math.html
Growth Mindset Lesson Plan
https://www.khanacademy.org/educator/reference-for-coaches/how-to/a/growth-mindset-lesson-plan
Dr. Rafaela M. Santa Cruz
Pedagogy Day 2
Pedagogy Day 3
Pedagogy Day 4
Pedagogy Day 5
Jeanette Montaño
Language Functions and Sentence Frames
The Three Phases of Effective Lesson Planning
Step-by-Step Guidance to Improve Go Math!
Does your school use Go Math! K-5 textbooks? There are new guidance documents available to improve your math program's effectiveness.

The Materials Adaptation Project is a collaborative effort between educators using the program and Student Achievement Partners' experts who worked together to enhance the Go Math! experience to better support standards-focused work.

For each grade, the guidance documents include:
A summary of the strengths and weaknesses of the Go Math! program
Program-level Rules of Thumb to explain alternate ways to use Go Math! features to better align instruction to college-and-career-ready standards
Grade-level Rules of Thumb that provide alternate ways to use textbook features in a specific grade
Chapter-level guidance for each lesson that explains if a lesson should be deleted, modified, added, or left unchanged
Grade-specific fluency resources
This guidance can be incorporated into scope and sequence documents to help educators integrate alterations seamlessly.
Example of chapter-level guidance for Kindergarten lessons.
Alan Phillips
Video Camera
Tools for Formative Assessment
YouTube Video Editor