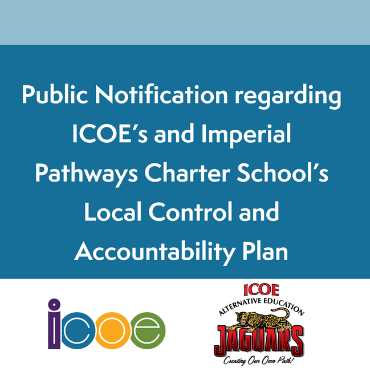 Public Notification | Local Control and Accountability Plan
ICOE's and Imperial Pathways Charter School's Local Control and Accountability Plans will be taken to the Board on Monday, June 14, 2021 for a public hearing. The Board is set to adopt these plans on Monday, June 28, 2021.
Los Planes de Control y Responsabilidad Local de ICOE e Imperial Pathways Charter School se llevarán a la mesa directiva el lunes 14 de junio del 2021 para una audiencia pública. La mesa directiva tiene previsto adoptar estos planes el lunes 28 de junio del 2021.